Languages
Multilingual Feature
Many people in our community asked for it: we are currently working on providing this support website in different languages. Fortunately, there are plenty of solutions for translating this website automatically that you can use in the meantime.
This is a short article that provides information on how to achieve this, depending on your favourite web browser. Please bear in mind that automatic translations will never replace the work of a human - some instructions or component names might end up being slightly weird - but it should definitely help.
1. Google Chrome
Translating a web page using Google Chrome is pretty straightforward. If your browser's default language is another language than English, simply click on the Translate this page button in the address bar to open a popup. Then, select the option for the language of your choice, hereunder in French for instance: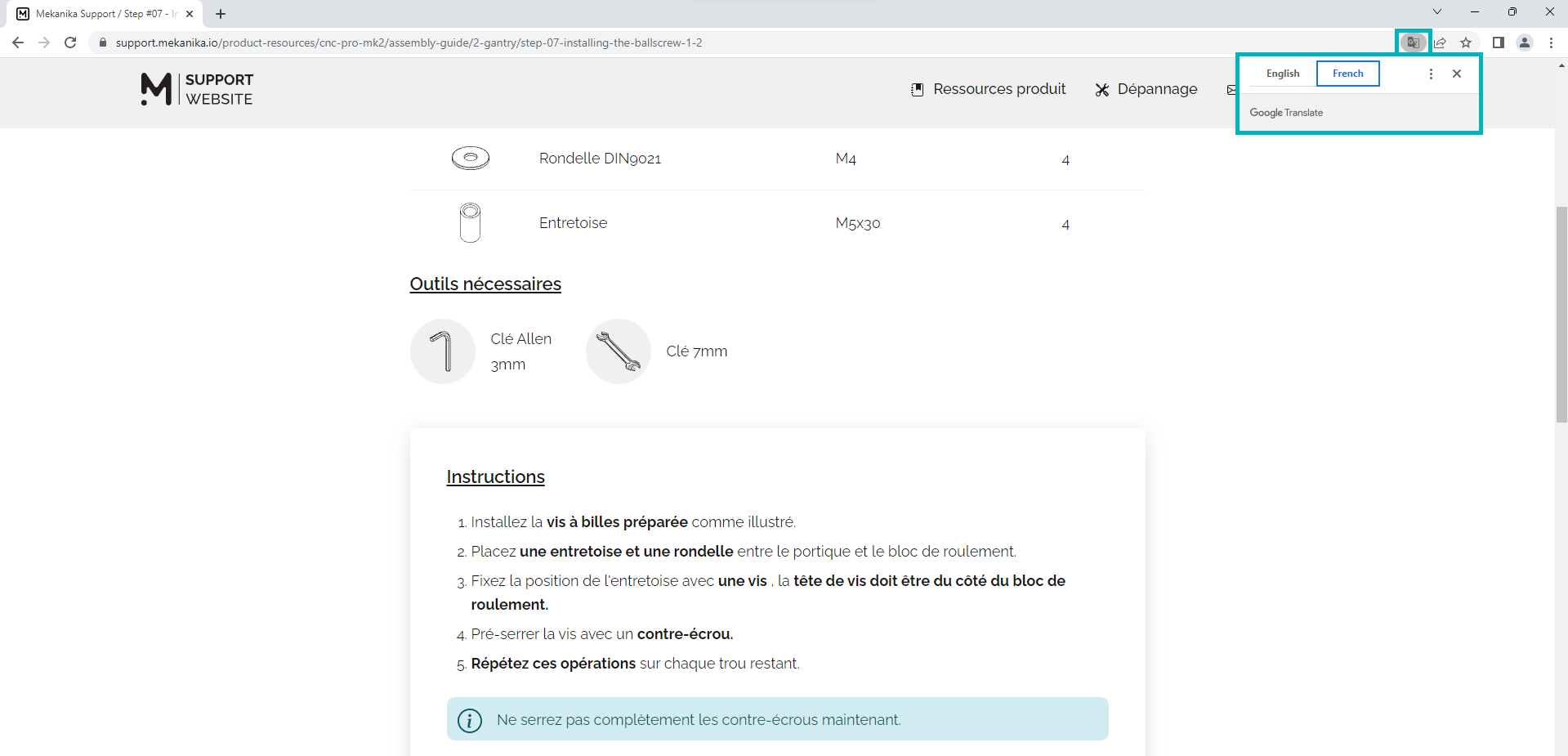 If you want to translate the whole website and not a single page that you don't understand well, you can also configure Chrome to translate each page you load automatically. You can enable this feature by clicking on the three dots at the top right of the browser window and choosing Settings.
From there, you can navigate to Advanced > Languages. Under the section Google Translate, you will be able to add a language that you want to automatically translate, as highlighted below: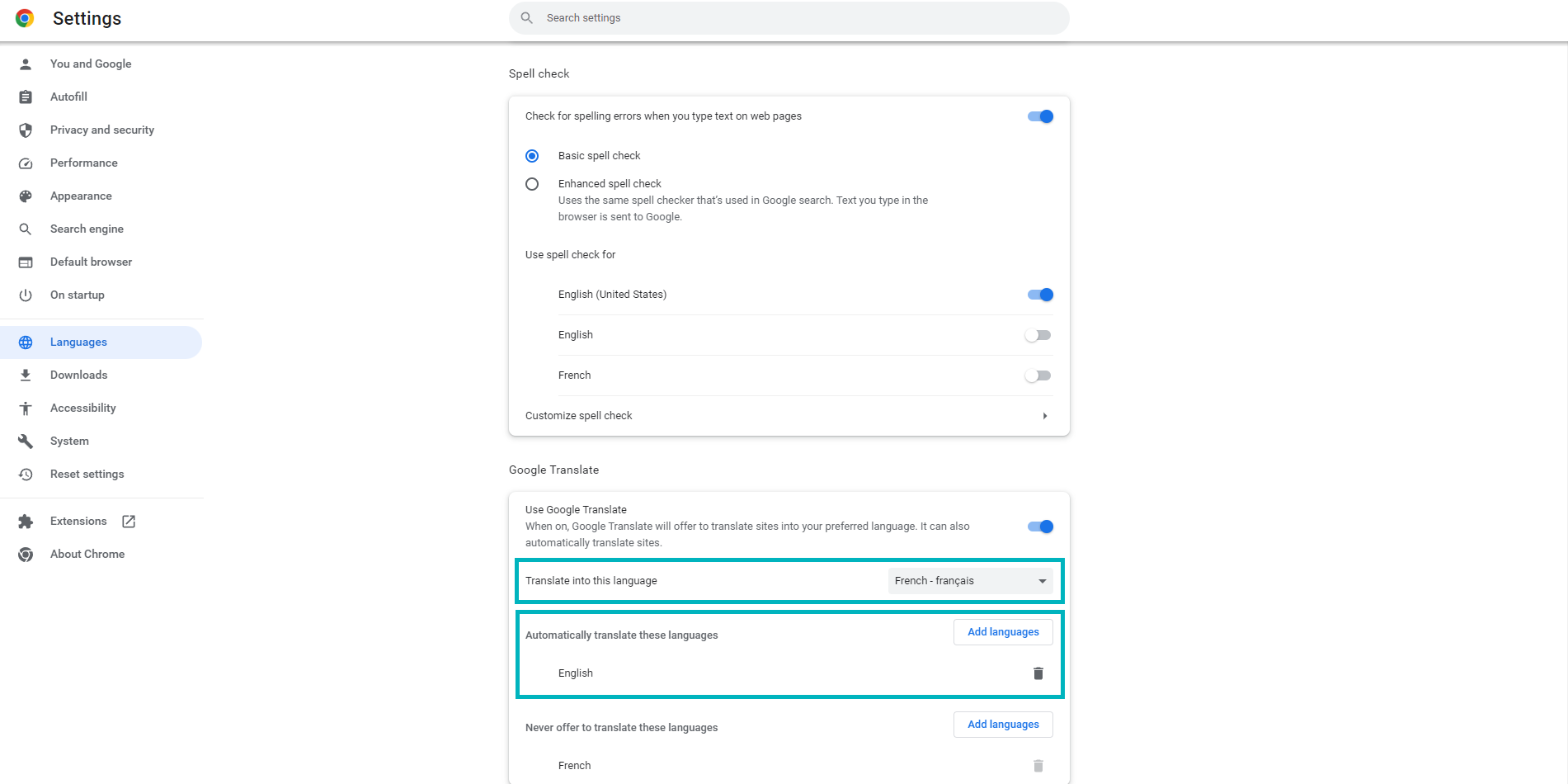 From now on, every page written in that specific language will be automatically translated to your preferred default language.
2. Mozilla Firefox
Unlike Chrome, Firefox doesn't have a built-in translation feature. To translate websites using Firefox, you'll need to get started by adding an extension (add-on).
We recommend the two following extensions:
Click on the Add to Firefox button and navigate to the extension settings to verify that everything is configured as it should (languages and preferences).
Now, simply right-click on the page you wish to translate and choose Translate this page. The result will be the exact same page, fully translated with a small header that indicates the languages used, as shown below.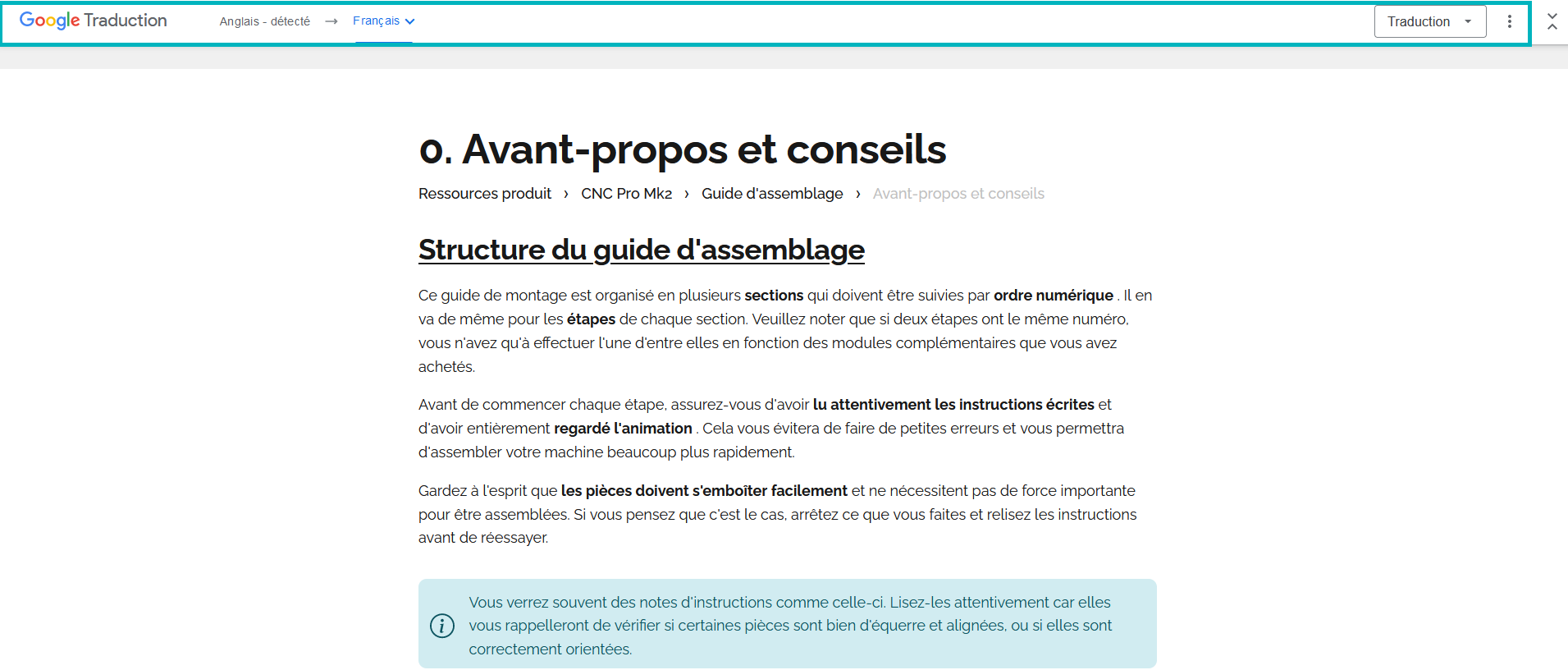 3. Microsoft Edge
You can translate a page in Microsoft Edge using the preinstalled featured called Translate for Microsoft Edge. Similar to Chrome, the browser should present you with a prompt when you open a page which isn't written in the browser's default language.
If the popup doesn't appear, you can also click on the Translate icon in the address bar, as shown below: